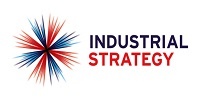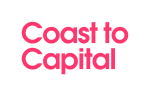 To produce our Local Industrial Strategy we have engaged with key partners and stakeholders in a variety of ways:
Business sectors
Hi-tech industries roundtable (11 November 2019)
Creative and digital roundtable (12 November 2019)
Tourism roundtable (19 November 2019)
Viticulture and horticulture roundtable (21 November 2019)
Public sector and representative bodies
LIS Programme Group (fortnightly meetings)
Greater Brighton Economic Board (quarterly meetings)
East Surrey Chief Executives (18 November 2019)
Better Brighton Board (6 December 2019)
West Sussex Chief Executives (4 December 2019)
Coastal West Sussex Management Group (12 December 2019)
Skills 360° Board (20 November 2019)
Universities of Sussex, Brighton, Chichester and for the Creative Arts in Epsom (November - December 2019)
Wider public engagement
Youth engagement sessions (20, 21 and 22 November 2019)
Big Debate (25 November 2019)
We are also engaging with the public through our social media channels. Please take part in the conversation on Twitter by following @coast2capital and on LinkedIn
Expert Panel and Coast to Capital Board
Expert Panel (independent appraisal of the LIS evidence base and emerging draft proposals 29 November 2019)
Coast to Capital Board Member group discussions (4 and 11 December 2019)

Meeting notes of the Expert Panel can now be found in the Related Resources section, which is located on the right hand side of this page.
Please note, this list is intended as an illustration of engagement activity. Plans continue to develop and groupings are not necessarily exclusive.
To find out more about LIS Development click here
Coast to Capital June Big Debate - University of Brighton
Get Involved
Interested in getting involved and sharing your views on the region? Please email us at contact@coast2capital.org.uk