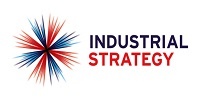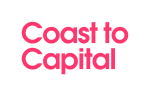 Local Industrial Strategy (LIS) Draft Economic Profile Consultation
Between 19 September and 31 October 2019 we consulted on our Local Industrial Strategy (LIS) draft Economic Profile.
In total, 83 responses were received from individuals, public sector partners and key employers. We reviewed all of the responses and have published a full report on the findings under Related Resources on this page.
Overall, 70% of respondents agreed that our conclusions were an accurate reflection of the Coast to Capital area. There were also strong levels of agreement across each of the 5 Foundations of Productivity.
Key opportunities and innovations were proposed by a range of consultees and we will use these, along with the results of our stakeholder engagement, to inform the development on our LIS.
Clean growth and tackling climate change were opportunities raised by a number of respondents as key themes to focus on within the LIS. Additionally, investment in transport infrastructure and education and skills were seen as integral interventions to address our productivity challenges.
We also looked at those issues where people disagreed or where they felt there were omissions and will consider these as we complete the Economic Profile. Specific comments on the data have also been reviewed and will be addressed where possible.
To find out more about LIS Development click here