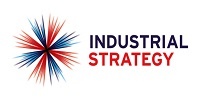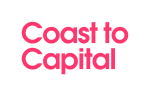 Local Industrial Strategy Draft Economic Profile Consultation
We have launched a consultation on the Economic Profile of our area which is the biggest piece of research undertaken into the economy and our area's potential.
This analysis will inform Coast to Capital's Local Industrial Strategy which will be negotiated with Government in the New Year and, when published, will prioritise investment in our local area. 
How do I take part?
Please click here to take part in the consultation.
The consultation is open from 19th September until midnight on 31st October 2019.
Responding to the consultation online helps us to save paper and reduce the cost. Please be aware of the following critical information:
You are able to close your online response and return to it. However, you will need to complete all of the questions in the section you are on, move onto the next section AND then close your browser. You will be able to go back and edit what you have already written if you wish. You can then return to the survey by the original link.
You must use the same device to complete the survey.
For any queries about taking part in the consultation please email   contact@coast2capital.org.uk.
What happens next?
Once the consultation has closed we will review all of the responses in order to finalise the evidence base. We will publish a full report on our findings on the Local Industrial Strategy pages on our website.
As we complete the evidence base we will engage with our stakeholders across the private, public and education sectors to develop and finalise our Local Industrial Strategy proposals.
A formal negotiation with Government is expected to begin toward the end of this year to sign-off and publish our Local Industrial Strategy by March 2020.