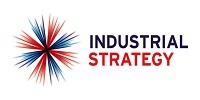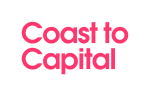 Over the last two years, we have undertaken various pieces of analysis and published a number of documents in preparation for writing our Local Industrial Strategy (LIS):  
Gatwick 360˚ sets out a clear vision for the region's economic growth alongside eight strategic priorities for future investment up until 2030. Gatwick 360˚ provides the general evidence base for our LIS, with further evidence being gathered on the eight priorities.
We have formed the LIS Programme Group which has commissioned the following further research projects to complete our LIS evidence base:
Metro Dynamics – will undertake research into the 'innovation ecosystem' across the Coast to Capital area, looking at how this can address specific opportunities in Government's Grand Challenges;
- Urban Centres Prioritisation – to help identify a list of ambitious town centres that should be prioritised for further LEP and Government engagement;
- Commercial Property Study – to assess the supply and demand of commercial space across the region.
- Skills and Labour Market Research – this project will gain valuable intelligence and build an evidence base of current and future demand for and supply of skills within the area;
The Fifth Sector – are undertaking a digital connectivity research project for our area, bringing together existing data and pipeline projects. 
Further detail on research findings will be published here as they are available.