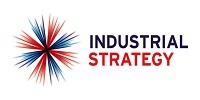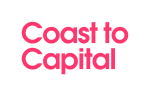 Following the publication of our Strategic Economic Plan, Gatwick 360°, we commissioned or worked with partners on a number of further research projects. This will provide a more comprehensive evidence base for our Local Industrial Strategy (LIS).
Below is an explanation of each piece of research. You can find the final research reports in the Related Resources section on the right hand side of this page.
Draft LIS Economic Profile (Hatch Regeneris)
Collates a broad range of intelligence on the socio-economic performance of Coast to Capital over the past 5 years. Incorporates high level findings from each of the research pieces below and forms the central evidence base for our LIS.
Following our consultation on the draft economic profile, we have revised the document to address some of the data comments we received. More information on the revised document can be found here
Urban Centres Study (Hatch Regeneris)
Assesses the function and contribution of Coast to Capital's urban centres, their potential for growth, key impediments to success and the support requirements to deliver growth ambitions.
Skills and Labour Market Study (Hatch Regeneris)
Analyses the current skills profile of the Coast to Capital area and identifies some of the skills challenges faced locally, in order to assess how the LEP can best create skills for the future.
Commercial Property Study (Hatch Regeneris)
Analyses commercial property trends, characteristics and the pipeline at the regional scale and in specific areas, and how well the market meets the needs of the LEP's priority sectors.
Innovation Ecosystem Study (Metro Dynamics)
Analyses the state of R&D, Investment (public and private) and connectivity and sector composition to evaluate the area's key strengths in innovation.
Digital Connectivity Study (Fifth Sector)
Analyses digital connectivity across the Coast to Capital area.
Rural Economy Study (Rural West Sussex Partnership)
Sets out a broad range of economic and social indicators to highlight the contribution of our rural areas.
To find out more about LIS Development click here