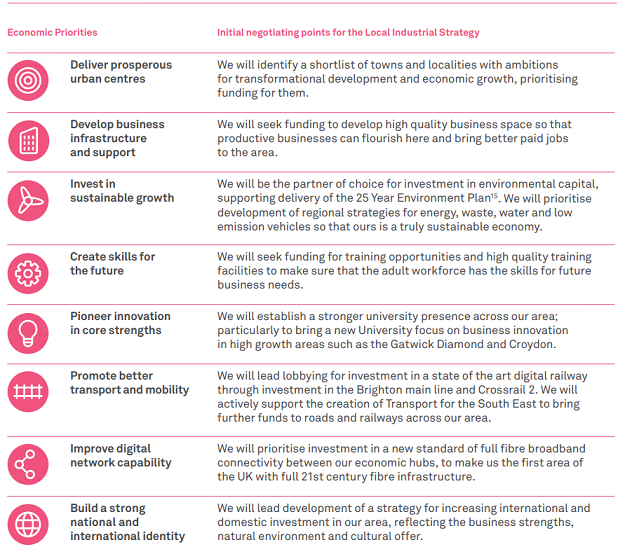 Click below to download a two page PDF summary file of each of our priorities from our Strategic Economic Plan, Gatwick 360˚.
To produce the SEP we engaged with local stakeholders (including businesses, local authorities and education providers) and held a public consultation, over the course of a year. The publication of the strategy is the first step in our plan to negotiate a strong Local Industrial Strategy with Government and attract significant investment for the region.
For more information about the Strategic Economic Plan please contact the Strategy and Policy team on 01403 333840.