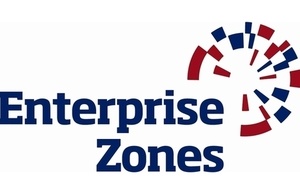 Newhaven Enterprise Zone officially commenced in April 2017. It covers approximately 79 hectares and is forecast to have the following benefits:
Create 55,000m² of new commercial and employment floorspace
Refurbish a further 15,000m² of commercial and employment floorspace
Create / safeguard up to 2,000 jobs.
Encompassing eight key sites situated throughout the town, the Enterprise Zone will focus on higher-end manufacturing encompassing the 'Clean, Green & Marine' sectors, building off Newhaven's historic strengths as a port town and gateway to the continent. This aims to build off recent developments such as the opening of the Newhaven University Technical College (UTC@harbourside), the construction of the Operations & Maintenance base for the Rampion offshore wind farm, as well as the £2.5 million Newhaven Growth Quarter which provides new supported space for start-ups and emerging businesses.
Benefits for you and your Business
The Enterprise Zone brings with it a number of potential benefits for occupiers of the designated sites. These benefits apply only to the eight designated sites and includes:
A business rates discount worth up to £275,000 per business over a maximum of five years
No pre-application charges for planning enquiries on employment-led schemes by Lewes D.C
Dedicated support and advice from Coast to Capital, as well as Lewes D.Cs Regeneration & Investment team
Coast to Capital and Lewes D.C will also retain the uplift in business rates generated arising from the zone for the next 25 years which will be reinvested to enhance Newhaven as a place to live, work and do business.
What Happens Next?
The Enterprise Zone in Newhaven has officially commenced on 1st April 2017, and Coast to Capital is busy planning for implementation with our partners. More information will be available soon, but if you have any queries about the Enterprise Zone and how it could benefit you and your business please contact Jamie Watson (details at the bottom of the page) or Peter Sharp at Lewes District Council on 01273 484044 (peter.sharp@lewes.gov.uk).
For further information on Newhaven Enterprise Zone visit http://newhavenenterprisezone.com/