The Coast to Capital area does not fit the template. Rather than a single identifiable city region, it is a network of functional economic hubs around Gatwick airport which is the most important asset in our area. The economic hubs of Greater Brighton, West Sussex and East Surrey each have their own distinct sense of identity, offering a powerful draw for businesses, entrepreneurs and visitors from London, across the UK and the rest of the world.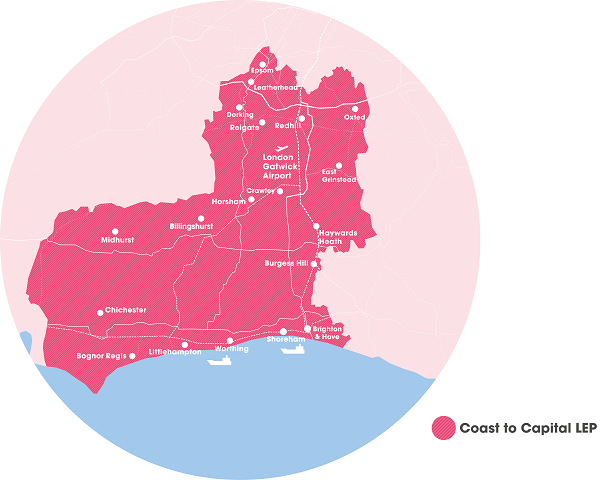 We continue to work with the London LEP in relation to Croydon as it is fundamental to the economic success of the growth corridor from Gatwick airport to London. We also have a formal relationship with the South East LEP in relation to Lewes as it is a vital part of the economy of Greater Brighton.
In addition, we have formed a strategic alliance with five neighbouring LEPs (Enterprise M3, Hertfordshire, South East, Solent and Thames Valley Berkshire) called Catalyst South, with a focus on championing an economic and business voice,  promoting collaboration across boundaries and supporting issues of common importance to business, to stimulate growth and recovery.